Come visit Valencia in February for that winter escape you've been dreaming of. While the sun-kissed beaches might be too cold for a dip, this Mediterranean gem promises adventure and relaxation in the Valencia weather. February brings those first sunny touches of springtime, so let's dive into what you can expect from this winter getaway.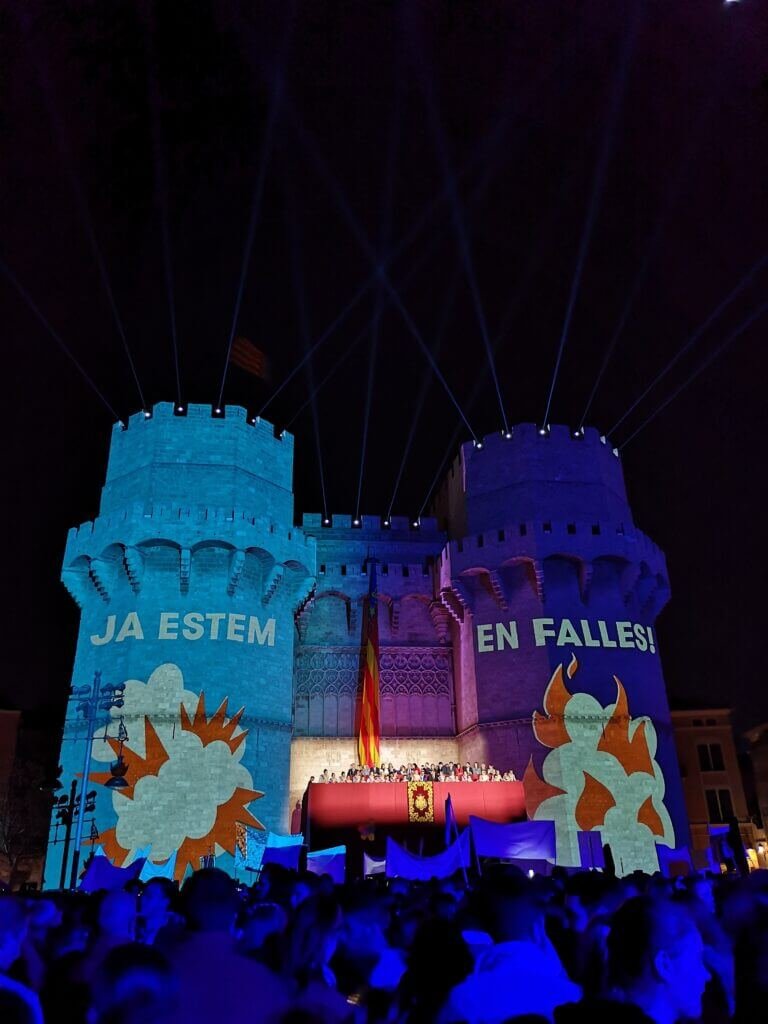 Is February a Good Time to Visit Valencia?
Long story short – absolutely!  The Mediterranean climate keeps those freezing Northern temperatures at bay, so Valencia in February is relatively mild. 
If you're used to chilly winters, you're in for a pleasant surprise. With average maximum temperatures of 20.5 °C (68.9°F), there will be plenty of days to enjoy the Valencia weather. February brings some of the first warmer days, but still has chilly nights – so you'll need to pack for both.
And while February is still off-season in Valencia, the city starts to prepare itself for the year's biggest celebration – Les Falles – in March. This means that you get a less crowded, insiders peek at the festival. 
So let's look at some pros and cons for why Valencia is worth visiting in February:
Pros:
More affordable hotels and flights
The Exposició del Ninot
Mild winter climate with highs around 20.5 °C (68.9°F)
Unique festivals and events
Cons:
Chillier nights and occasional cooler days
You'll just barely miss Les Falles
Apartments aren't always prepared for the cold
Now, let's dig deep into the weather in Valencia in February, plus explore everything there is to do and see!
Valencia Weather: February
Sure, it's winter. But don't fret about sub-zero temperatures. Valencia's February climate is far from extreme.
Thanks to the Mediterranean Sea, the city enjoys a relatively temperate winter. While there's almost no chance of seeing snow in the capital, you will need to pack some more layers for those colder nights. Here's everything you need to know about the Valencia weather in February:
Temperature:
During the daytime, expect highs around 20.5 °C (68.9 °F). This means that your daytime tourism will be pretty comfortable, unless you get unlucky and there's a cold front. February is slightly warmer than in January, especially during the day.
The nighttime gets colder and averages 5.1 °C (41.2 °F), so packing a heavier coat is recommended. So even though the Valencia winter doesn't reach freezing temperatures, it's a good idea to be prepared, especially during the night.
And unless you're a fan of polar plunges, the water temperature of 13 °C (55 °F) means that you won't want to spend much time in the sea.
Rain:
With an average of 1.3 inches (32mm) of precipitation spread across 3 rainy days, you probably won't have to worry about bringing an umbrella. There tends to be more rain in March, April, and May – but February stays pretty dry.
Although February sees fewer hours of sunshine, around 171 hours, it's still much higher than the average European destination. That means if you want to soak up as much of the winter sun as possible, then Valencia is a great choice. 
So now that we know the data, let's talk about what you need to pack.
What to Wear in Valencia in February
Let's talk about packing for the Valencia weather. February is one of the coldest months, but it's much warmer compared to the North of Spain or in cities like Madrid.
To be fair, Valencians have been spoiled by warm and sunny weather. So in February, you'll see locals still wearing their thick winter coats and shivering under their scarves. And while a 61% humidity does make it feel a bit colder, if you're used to a freezing winter, Valencia might seem like a lovely spring day to you.
So here's my suggestion: bring a warmer coat for your nighttime adventures, and a lighter jacket for the daytime.
Here's a quick checklist for what to pack for Valencia in February:
A winter coat when the sun goes down
Thick sweaters or a lighter jacket during the day
Warm pajamas for Airbnbs that aren't well insulated
Comfy shoes for walking
Earplugs if you're coming at the end of the month
Honestly, I wouldn't be afraid of the Valencia weather. February brings colder temperatures at night, but the winter sun is a big help. Plus, if you're coming towards the end of the month, you get to see the build-up to the UNESCO World Heritage Festivity – Les Falles.
What to Do in Valencia in February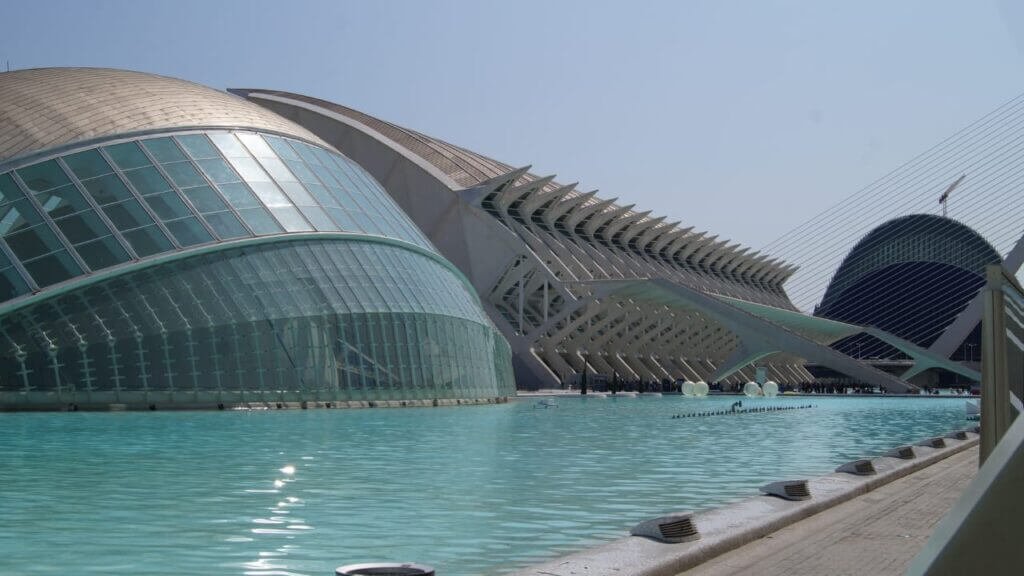 The weather in Valencia in February is much more bearable than in other places in Spain. This means there are plenty of things to do. The February weather in Valencia brings those first days where locals say, "fa dia de Falles" (it feels like a Falles day).
That means being outdoors, exploring the city, and getting ready for celebrations.
So if you're coming to Valencia in February, here are some things you don't want to miss out on:
Exposició del Ninot
Every year during Les Falles, neighborhood associations build hundreds of towering artworks satirizing and celebrating Valencian life and culture. Then at the end of the festival, all of them are burnt to the ground, except for small piece of the most impressive Falla – the ninot indultat. 
The Exposició del Ninot is where all of the ninots are put on display for the entire city to see. These small(er) pieces of art are supposed to be a representation of the final product. With intricate designs, bright colors, and thought-provoking works – this is the best way to get introduced to Les Falles. 
It usually costs just a few euros to enter the Exposició (Exhibition), which tends to open up the last week of February.
I highly recommend checking this out while you're in Valencia. The ninots for every year are completely different, and always make fun of events and life over the last year. It's one of the best ways to embrace yourself in Valencian culture and it's an exciting event you won't see anywhere else in the world.
Note: Don't forget to pay attention to the numbers of your favorite displays – you get to vote for your favorite at the end!
La Crida
La Crida means The Call in Valencian. This is the official commencement ceremony of Les Falles.
Taking place at the Torres dels Serrans, this event is marked by music, celebration, and fireworks. After a lightshow, the Fallera Major (the official representative of the festival) announces the beginning of Les Falles from atop the towers. This is followed by fireworks and a party in front of these medieval towers.
It always takes place on the last Sunday of February and is one of the most underrated parts of Les Falles. This is one event I make sure to check out every year.
But pro tip: if you want a good spot, you need to get there a couple hours early! I suggest bringing some takeout food and some drinks, then heading over to claim your spot on the Pont dels Serrans.
Note: Les Falles is the name of the ceremony in Valencian/Catalan – the official language of Valencia, but you might have seen it referred to as Las Fallas, the name in Spanish.
Sant Blai Medieval Market
While this might not be as impressive as the last two, the San Blas Medieval Market is one of the best things to do in Valencia in February. Teleport yourself into its medieval charm and purchase local and artisanal products.
With an enchanting atmosphere, this is the best spot to get some handmade souvenirs or local treats. From pastissets (pastries) to castanyes torrades (roasted chestnuts) – the local cuisine is a great way to warm up in the Valencia weather. February might not be too cold, but it's the perfect excuse to get these belly-warming delights. 
Note: The medieval market changes location year to year. Sometimes it's on the Pont dels Serrans and sometimes it's in Russafa.
La Ciutat de les Arts i les Ciències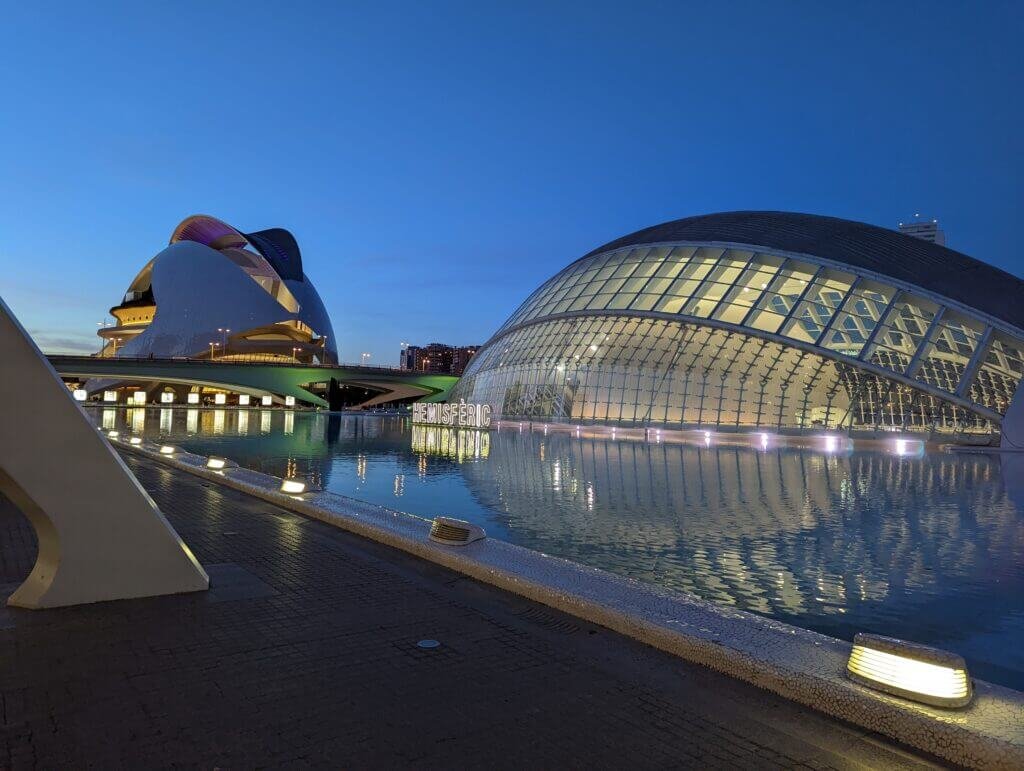 If you're coming to Valencia in February, you can't miss the Ciutat de les Arts i les Ciències. Since the sun is just starting to come out and the days aren't too chilly, it makes for the perfect spot for a picnic.
And naturally, the City of Arts and Sciences is going to be on any Valencia itinerary. But February is one of my favorite months to go visit it. The winter sun and the February weather give it a warm charm that reminds you that it's almost springtime. 
Plus, the Exposició del Ninot is usually held in the Science Museum (Museu de les Ciències Príncipe Felipe) – so you have an extra excuse to explore this stunning area.
Note: Still not enough? Check out everything there is do in Valencia. 
Tips for Traveling to Valencia in February
Ready to embark on your February Valencia escapade? Here are some travel tips to make the most out of your winter vacation:
Bring a winter coat and a light jacket
During the day, the average temperatures can start to feel like springtime. Especially since you're starting to get more hours of sunshine per day, you won't always need a thick winter coat. Instead, a light jacket is probably enough for anyone coming from a colder region.
However – it does get pretty cold at night. And considering there's always the risk of a cold front, I highly recommend bringing a winter coat with you. This makes it more difficult to pack light, but this makes sure the weather in Valencia in February doesn't ruin your trip.
Come with Earplugs
If you're coming to Valencia at the end of February, earplugs are a good investment.
While hotels tend to be well insulated, some Airbnbs or boutique hotels might be a bit louder. And considering the best neighborhoods to stay in might start to get a bit louder as Les Falles approaches, it's not a bad idea to bring them just in case.
Bring warmer pajamas
For the same reason as the earplugs: Airbnbs and boutique hotels aren't always well insulated. So considering the weather in Valencia in February can be chilly at night, I recommend bringing some warm pajamas.
After all, Valencian architecture is designed to keep the cold in. Since the summer temperatures can get suffocatingly hot, the buildings are meant to stay cool. So this means that in the winter months, the insides of apartments might be colder than you expect.
But with some warm pajamas and fluffy socks – you should have no problems. Plus higher-end hotels will absolutely have better insulation and climate control.
Prepare for upcoming holidays
For me, February in Valencia always feels like a month of anticipation. Everyone is preparing for Les Falles.
This means some streets begin to close down in order to set up the towering artworks. Lights get put up in every neighborhood. Firecracker stores and traditional clothing shops start getting long lines. The first xurro and bunyol stands will open up. 
And with the warm winter sun and the chilly breeze, the city has an exciting air to it.
So get ready to visit a city that's shaking with suspense. So even if you can't visit Valencia in March, you can get a taste of its excitement.
Is Valencia Worth Visiting in February?
Definitely! Valencia in February offers the first glimpses of warmer weather and a peek into Les Falles.
With unique events you won't see any other time of the year, this makes Valencia a perfect winter getaway. Especially if you're trying to get away from freezing temperatures.
The end of February is the best time of the month to come. You'll manage to get lower rates on hotels and flights, but you can still get a taste of Les Falles. 
So come embrace the Valencia weather. February is filled with unique events and plenty of things to see. 
FAQs
Is Valencia Sunny in February?
While February brings fewer hours of sunshine, Valencia still enjoys around 171 hours of sunlight. It's not nearly as sunny as in the summer, but it's still one of the sunniest places in Europe during February.
Is Valencia Warm in February?
With average highs of 20.5 °C (68.9°F), Valencia's February weather is relatively warm compared to other winter destinations. But the nights do get chilly – 5.1 °C (41.2 °F), so it's a good idea to bring a winter coat. 
What Should I Wear in Valencia in February?
A good winter coat for the chilly nights and a lighter jacket during the day are absolute necessities. Warm pajamas are also helpful, as the city's apartments are built to withstand the heat – not cold weather.
When Is the Best Time to Visit Valencia, Spain?
The best time to visit Valencia is from May to early October. However, February offers less crowds and an early glimpse into Les Falles, allowing you to savor the city's history and culture in a distinct light.